Saturday 8th July 2023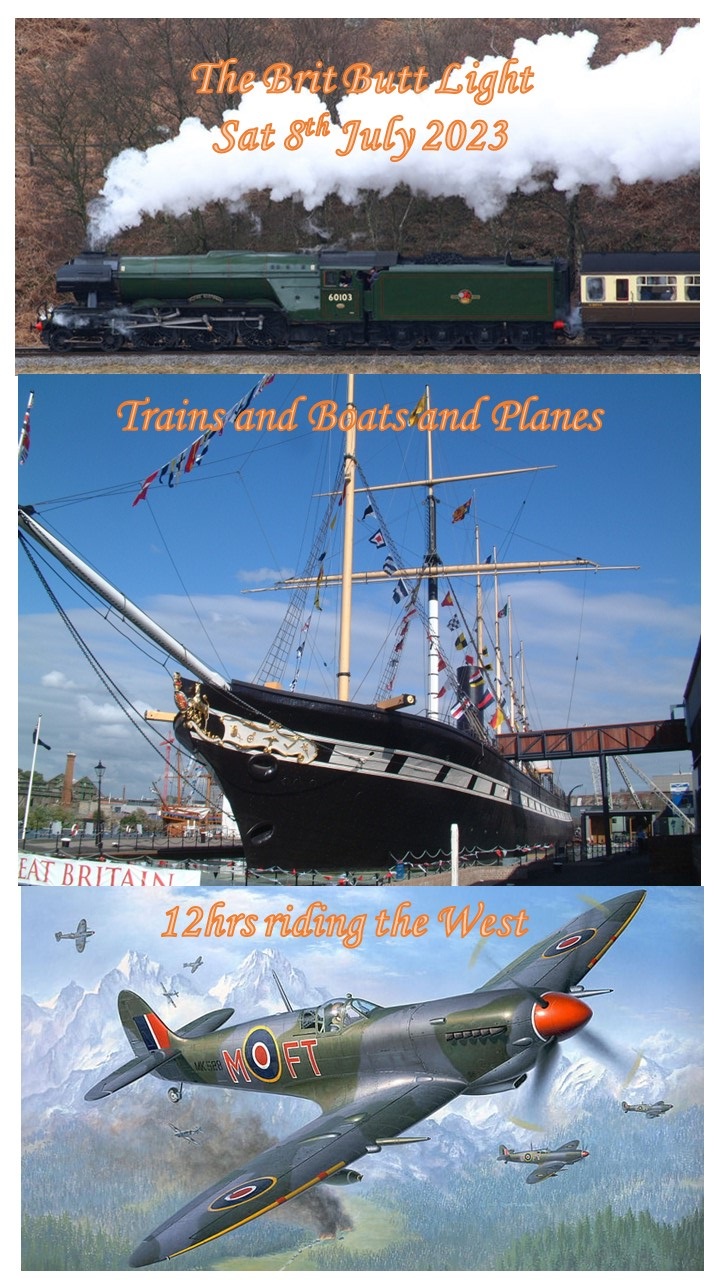 The Rally HQ
The rally headquarters will be in a pub near Bristol close to the M5. It will be central to the rally area. Start time will be 7am finish time will be 7pm on Saturday 8th July 2023
Theme
The rally has been designed to take you down some fantastic roads through beautiful scenery to ancient sights you have never seen before.
What is involved?
10 days before the start you will receive a rally book and a GPX file of all the bonuses by email. The GPX file can be downloaded into your mapping programme to plan your route. You will need to study them carefully because all may not be as it at first seems. You plan a rideable route to maximize your points. It will be impossible to visit all the bonuses so it's a cherry-picking exercise.
Scoring
At each bonus you will take a picture with your smart phone and email it to the rally team for scoring using the address you registered with. If the picture matches the requirements in the rally book you will be awarded the points. The electronic scoring system records when bonuses points are not awarded.
The End
The finish will be at the same pub as the start. All bonuses must be claimed before you check back in. After you finish you will be presented with your score sheet detailing any bonuses that were rejected by the team and with details of why it was rejected. There will be a curry and rice meal after which certificates will be awarded
Note. This is not a race. The task is to plan an efficient ride that you can ride over 12 hours
Plan the ride. Ride the plan.
Rally rules: Brit Butt Light Rules 2023.